There are some people questioning about my "Chinese" status, whether I am a chinese with "Malay name" or a malay with "Chinese muslim" name. In a matter of fact, I was studying at primary and secondary chinese school. Although my Chinese subject only get 3b in SPM, my interest in chinese language and writting never get low. Chinese books are my best friends while I was small, only read other than chinese language books while I met Islam since few years ago.
It's specially dedicated to those readers who in love with chinese language.
I am not Malay, or not so called "Masuk melayu".
I am just a chinese who recites Kalimah Syahadah.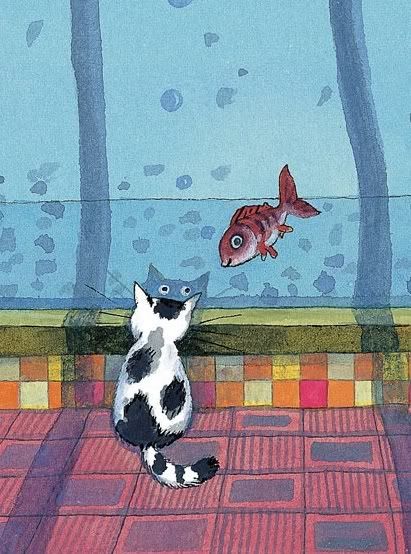 我们一起静静走着不说话, 好吗?
某天,女孩对男孩说:"不如我们今天的约会。。一起不说话,好吗?"
"不说话,难不成耍手语?"男孩呵呵笑着。
Shhh... 女孩用食指做出别说话的手势。
男孩觉得蛮好玩的,于是他们开始了沉默的约会。双方没有半声声响,唯有凝视和比手划脚般的聊天。走在路上时,旁人难免会避忌的隔开几步。。不要冒犯聋哑人士,给予他们最基本的尊重吧。路人这么心想着。
难题来了。
这对情侣坐在西餐餐馆里,当男孩要开口点餐时。。却被女孩踢了一脚。
于是,男孩硬着头皮在 Menu 上指指点点,待从很有耐心的"听着"。他们享用着无言的西餐,没有情话绵绵的诗意,唯有默哀中的扒肉和果汁。
走出了餐馆后,女孩对男孩比划着波浪式的手势。
按摩? 男孩指着脚板按摩店。
女孩摇摇头。
游泳?男孩做出自由式游泳姿势。
女孩嘻嘻笑了几声。。然后微笑着摇摇头。
嗯。。。
男孩以双指来指指自己的眼睛,然后以手指在半空写出 : S . E . A . ?
女 孩点点头,男孩终于猜对了。于是他们开车前往 Lumut 的海边。。 Lumut 位于霹雳州,对岸就是 Pangkor 了。这海边并没有像外国般优美,至少它清新自然,没有任何掩饰。。海边的椰树轻微摇摆着,踏在海沙上觉得松松的,海浪一波波的发出声响,海风四面八方地吹 着每个人。
他们静静地提着拖鞋一起走在沙滩,以脚足感受着海沙的温柔。
聆听着大自然的声音,海浪的声音,鸟儿的声音。。
还有海风的声音。海风的声音很微妙,听起来似是呼呼,偶尔高音偶尔低音鸣着。
噪音,男孩发现到他听不见那段早已听惯了的噪音。
此时此刻没有电台的垃圾广告声,电话响声,汽车轰动声。。闹市中人山人海的唇声,以及一切外来的任何声音。男孩静静地听着大自然的细语,无论什么种族都听的懂的语言。
他们走得疲倦了,一起坐在椰树下休息一会儿。
"如果全世界都没有声音,会不会更美好呢?"女孩开口问道
男孩静静听着没答话,他竟然已经习惯了沉默。
海风继续吹拂着他们的脸,男孩的思绪随着海风拂来一丝领悟。
人类总是为自己制做出种种样样的声音,比如音响,音乐来刺激自己。世上同样的一个东西,却有几十种的语言来形容它。人类愤怒时,喉咙嘶喊得连猴子都会从树上跌下来。人类恋爱时,总想出种种甜言蜜语来讨欢心。。。却从来都没有想过让自己安宁下来,看一看周遭的事物。
有很多身旁的事物都很优美,可是人类已经忘抬头看看了。人类只记得喋喋不休的说着自己伟大的理想,悲哀,苦与乐。。直至形成了噪音和催眠,每天都对自己重覆说着同样的话。
男孩和女孩走得疲倦了,他们一起坐在沙滩上看海。。
女孩靠在男孩的身体上,聆听着男孩的心脏跳动声。。
我们一起静静不说话地恋爱,好吗?
我想以最宁静的心境来听见你最真诚的声音。