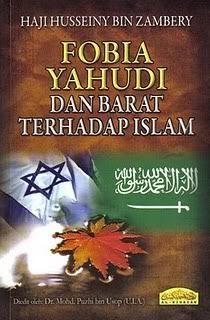 My another islamic books collection...
Syukur Alhamdulilah my father grow me up in books shelve, he bought a lot of books and recommend me to read it since I was little kid. Including "How to Win Friends and Influence People written by Dale Carnegie", and lots more china classic story books. (I don't know how to translate those name) So I was 90% chinese and 10% English book reader since I was small, till now I have become 50% BM(Mostly Islamic book), 45% Chinese, 5% English book reader.
My father teach me how to pick books..
First, look at the author's biodata. How high author's education? Does his major relevant with what he wrote?
Then, look at the book's index. It may let you take a glimpse what this book written about? Does it interesting and worth to buy?
Lastly, pick one of the chapter and read it throughly. Does author express it in meaningful way or messy way? Can you understand what author trying to tell?
So that's the little tip from my father. Also I would like to recommend to my blog reader another book:

Fobia Yahudi Dan Barat Terhadap Islam

. Trust me, by looking at Haji Husseiny's biodata only may make your feel impressed.
Buku ini menjelaskan berkaitan dengan fobia pihak Yahudi dan kemudiannya diikuti oleh pihak Barat terhadap Agama Islam. Pengarang memulakan kajiannya dengan mengemukakan tentang penyelewengan oleh pihak Yahudi terhadap akidah Agama Kristian yang pada asalnya adalah monoteisme seperti yang telah dibawa oleh para Rasul dan para Nabi-Nya. Isu penggunaan perkataan 'Allah' di Malaysia turut diperjelaskan melalui kupasa daripada para sarjana Islam bagi menyatakan hal yang sebenarnya.
Selanjutnya pengarang juga menghuraikan persoalan dari segi sejarah, kenapa Islam telah mara ke Barat seterusnya menguasai Empayar Parsi dan Rom. Dalam pada itu dijelaskan juga akan propaganda-propaganda anti terhadap Islam yang terawal di Barat hinggakan kemudiannya telah mencetuskan Perang-Perang Salib. Dalam kajiannya, pengarang berpendapat penyeleweng pihak Barat terhadap Islam adalah kerana mereka kurang memahami akan agama suci ini. Pengarang berjaya membawa para pembaca dari urutan sejarah berkaitan dengan pandangan-pandangan para penulis Barat sejak awal lagi terhadap Agama Islam.
Dalam semua hal ini terdapatlah tangan-tangan dari pihak Yahudi yang turut mempengaruhi pihak Barat untuk memusuhi Islam dan para penganutnya. Bukti-bukti berjaya dijelaskan, bahawa melalui pengaruh pihak Yahudi di Amerika Syarikat khususnya dan di Eropah amnya, maka berlakunya krisis di Palestin hinggalah sampai ke dewasa ini. Dengan itu tercetuslah isu-isu berkaitan dengan penaklukan di Iraq dan berlakunya Serangan pada 11 September 2001 terhadap Menara Berkembar di New York. Isu berkaitan dengan karikatur Nabi Muhammad yang disebarluaskan di Eropah juga di Singapura turut dinyatakan. Sentimen anti Islam kian menjadi nyata di Eropah. Ini semuanya kerana gara-gara sebilangan besar daripada penduduknya terlalu takut akan pengaruh Islam ke atas mereka.
- Penerbit
KANDUNGAN
Islam Dan Ahli Kitab
Penulisan Kitab-Kitab Agama Kristian
Kenapa Islam Mara Ke Utara Dan Ke Eropah?
Propaganda Anti Islam
Kenapa Berlakunya Perang Salib?
Adakah Islam Dan Nabi Muhammad S.A.W. itu Disalah Ertikan Di Barat?
Jihad Dan Maksudnya
Yahudi Dan Barat
Palestin Selepas Perang Dunia II
Kedudukan Palestin Kini
Syahid
Nabi Muhammad S.A.W. Difitnahkan
Serangan-Serangan Pada 11 September 2001
Kucar Kacirnya Satu Tamadun Islam (Baghdad)
Bertoleransi?
Harga = RM22.00 (Sem) RM24.00 (Sab/Swk)
Mukasurat = 418
Penulis = Haji Husseiny Bin Zambery
Diedit Oleh = Dr. Mohd. Puzhi Bin Usop (U.I.A.)
Penerbit = Al-Hidayah Publication
http://bookkeeper-uwise.blogspot.com/2010/07/fobia-yahudi-dan-barat-terhadap-islam.html